Interim Designated Certificate
DEA Education Center proudly announces that we have recently received an Interim Designated Certificate from British Columbia's Ministry of Advanced Education, Skills and Training. As part of the designation, DEA Education Center has to fulfil various criteria, including inspections and data reporting, among others. This ensures that we strive for an even higher standard of excellence in the education and programs that we offer all of our students.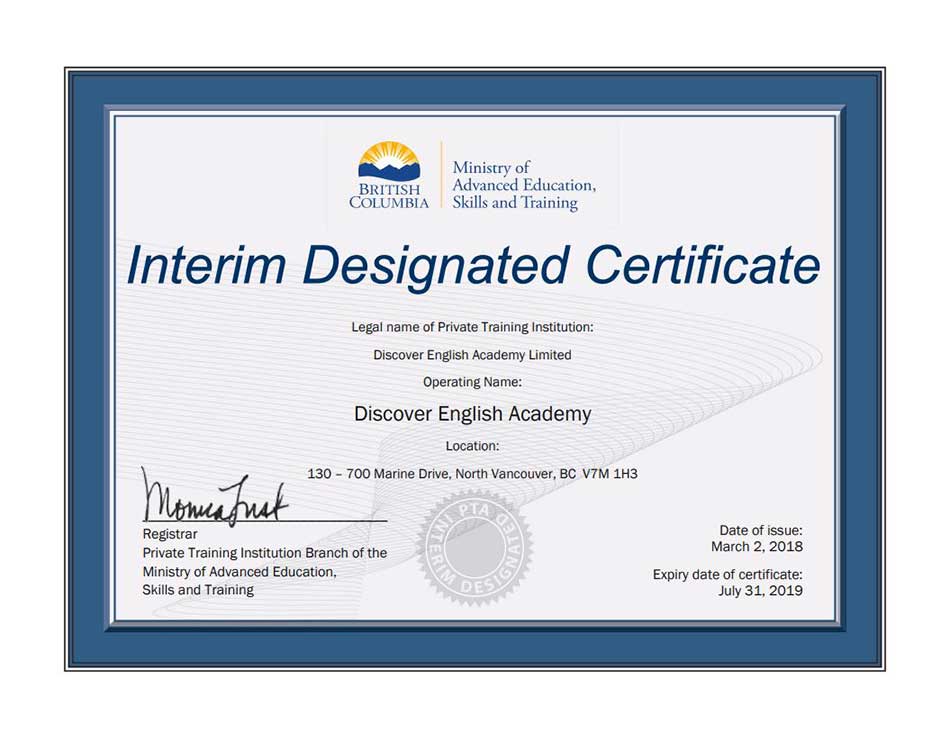 Students who enroll in a language program which is six months or less in duration, or for which tuition is less than $4,000 may not make a claim against the Student Tuition Protection Fund, which is managed by the Private Training Institutions Branch (PTIB) of the Ministry of Advanced Education, Skills and Training. Further, this language program may not have been reviewed nor approved by the PTIB. For more information about programs that do not require approval by the PTIB please visit www.privatetraininginstitutions.gov.bc.ca.
We are accredited by Languages Canada
Contact Us Today For More Information